John W. Hill, Managing Partner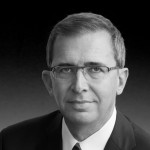 Mr. Hill spent 25 years in various technical and leadership roles at Fortune 500 aerospace and electronics companies before founding JW Hill Capital in 2011.  His expertise spans enterprise leadership, operations, strategic planning, business development, sales, technology commercialization, product development, and buy-side M&A.
Originally from Oklahoma and Texas, Mr. Hill began his career with Honeywell (formerly Allied Signal) in their Kansas City division, ultimately running their navigation and communication business. He joined Rockwell Collins in 2001 and spent a decade with the company in various key positions, including leadership of their Orange County, California-based business aviation division.  Earlier in his career, Mr. Hill founded two successful companies, an energy management business and a commercial real estate venture.
Mr. Hill earned his Master of Science, Electrical Engineering, from Oklahoma State University and Bachelor of Science, Physics, from Southern Nazarene University. He is a commercial, multi-engine, instrument-rated pilot. His interests include sailing, flying, photography, and local community involvement.
Neal C. Nordstrom, Operating Partner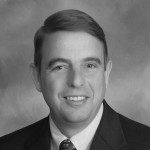 Mr. Nordstrom has over 25 years in executive, technical, business development and operations management roles with an emphasis on contract manufacturing for medical device, power generation, dental implant and aerospace industries. During this time Mr. Nordstrom served as President and CEO of Veridiam, leading the company through a divestiture from Carpenter Technology Corporation and building the business both organically and by completing three add-on acquisitions. Prior to that, as a senior leader within Carpenter Technology Corporation, he served as General Manager of Carpenter's Special Products Corporation for four years and led Carpenter's Parmatech business unit after its acquisition.
Mr. Nordstrom is currently on the board of Aerospace Contacts, Bandy Manufacturing, and Burrana – all companies in the JW Hill Capital portfolio. In these roles, he focuses on helping the newly acquired businesses make the transition to fully functioning, high performance teams. Aerospace Contacts was acquired from the founder/owner in January 2016, Bandy Manufacturing from GKN Aerospace in August 2017, and Burrana from Collins Aerospace in January 2019. He also supports two, privately held, high technology companies in southern California as a member of their boards.
Mr. Nordstrom earned his Bachelors of Science degree in Materials Science and Engineering from the Massachusetts Institute of Technology and his Masters of Business Administration in Finance from San Diego State University. He served five years in the U.S. Navy on two nuclear-powered cruisers based in San Diego.